Moving Home or Office in Finsbury Park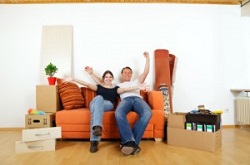 Have you lived in the same neighbourhood you whole life? Have you barely budged from where you grew up? Do you look outside the window and realise you've been looking at the same piece of Finsbury Park for years and years? If you answered yes to any or all of these questions then it may be time for a move. Finsbury Park has a lot to offer and we at FinsburyParkRemovals.co.uk can help you to explore an new part of your area.

There have been many famous people who were born, lived and associated with the area such punk rock legend John "Johnny Rotten" Lydon, late politician John Grant, rhythm and blues pioneer Graham Bond, photojournalist Don McCullin, rapper Alexander Graham "Skinnyman" Holland, as well as multiple actors such as Underworld star Kate Beckinsale, upcoming Bond girl Naomie Harris, Academy Award nominee and Emmy and Golden Globe winning actress Minnie Driver, as well as Emily Mortimer and Peta Toppano. Who knows, maybe your move will be the start of a new life that leads to you becoming one of the many notable residents.

Finsbury Park is, of course, in North London (and not to be confused with Finsbury which is further south). The centre of the area is the train, bus and tube station allowing people from far and wide to visit, as well as providing handy transport links for people who commute outside the area. The station has had much development over the years making it a top rate terminal.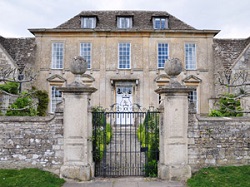 The nearby open space also named Finsbury Park is a 110 acres public green. Originally part of Hornsey wood that was gradually felled during the Middle Ages. Around 1750, a tea room opened and was continuously developed until it eventually became the Hornsey Wood Tavern. A lake was created, coming from the New River and sports such as archery and shooting became a frequent sight. The tavern was eventually closed and the lake expanded when the area became a park but a different pub was rechristened Hornsey Wood Tavern after the original, though it no longer exists today.

The park would become the perfect remedy to the continuing urban development of London in the 19th Century and was delicately taken care of over the years. It became known for hosting political meetings including pacifist rallies during the First World War. More modern additions to the area include Tennis courts, running tacks and art galleries. It is a very diverse place as people from all over congregate here. The park has also hosted many famous musicians such as Jimi Hendrix, Morrissey, Bob Dylan, The Corrs, Sting, The Sex Pistols, KISS, Oasis and Rage Against the Machine.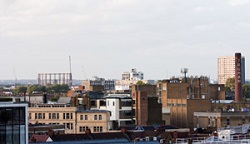 Finsbury Park Removals There are many stores in the area on Seven Sisters Road, Blackstock Road and Stroud Green Road. The North London Central Mosque is located here and the home ground of former Premier league Champions Arsenal F.C., the Emirates Stadium, is nearby. Finsbury Park is located next to the other areas; Crouch End, Highbury, Holloway, Islington, Stroud Green, Harringay, and Manor House, so it's easy to expand your horizons outward to all of London.

If you're thinking of moving into, around or out of Finsbury Park give us a call on 020 8746 4348 and we'll help you with any and all of your moving needs. If you just want help packing, a few trucks to transport your belongings or you want us to do the whole thing we will gladly do it and in such a way that you have the best move possible.