Finsbury Park Furniture Removals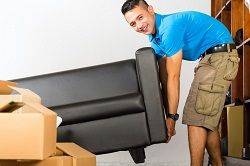 Furniture can make a building into what it truly is. An empty room is nothing until it's defined with it's furnishings because otherwise you'd just have ornaments and electronics randomly scattered on the floor. But as soon as a few sofas and a coffee table is in there, it's a living room. Put in a bed and obviously it's a bedroom. Place some desks about and you have an office. This is why it's so important that furniture is considered Furniture Removals UKand taken care of during a move and that is why we at FinsburyParkRemovals.co.uk do so.

As soon as you call us on 020 8746 4348 we'll give you all the advice and tips you need and clarify and answer any concerns. Once we come to your existing home or office then we'll start with the real work. Packing up smaller items can be a real chore. You have so many little things, books, files, electronics, cutlery and more that need to be sorted out and it can be a long progress. You view sorting out your furniture as an easier task because there's less of it but when it comes to it you realise you're wrong.

Smaller items can be taken care of quickly though by our trained staff. They know the best ways to put everything together and package it so the contents are safe and easy to lift. We use bubble wrap and polystyrene to ensure the integrity of your items when placed in a suitable container from the wide variety that we will supply. Within a day all your small things will be loaded and ready to be transported o your new address but then you have to consider your furniture.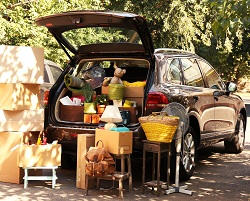 We have you covered as we know all about removing and transporting furniture. First things first, we will dismantle anything that would be difficult to move out of your building with it fully intact. Narrow doors can prove a problem but we have solutions. If we take some of your furniture apart we guarantee we will not damage it and that we will rebuild it once it's at your new address. We then go through a similar process when packing your smaller belongings, by wrapping the furniture up in protective packaging and then loading it gently onto the transport. Within no time it will be smoothly driven to your new location and we begin in reverse by unloading, unpacking and rebuilding and setting up everything wherever you want it.

If you don't want all your furniture straight away then let us know as we can store it temporarily for you. Our storage areas are the perfect place to leave your items when you do not require them immediately. They are built to withstand any and all negative weather conditions such as strong winds and rain. Inside the unit the temperature is always set optimally so that you should have no worries that your belongings will be damaged by heat or cold. Furniture will be covered in further protective wraps and ordered so they don't fall. Whenever you need your things give us a call as we can let you have them or get them to you seven days a week.

So when you want your new house to be a home or your new building into an office, give FinsburyParkRemovals.co.uk a call. Our staff are all polite and friendly and will help you along each step of your move with their vast knowledge and experience.