Finsbury Park International Removals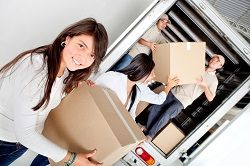 Finsbury park for all it's charm can feel a little underwhelming. Maybe it's because you look past London and see the sunny coasts of Spain, the metropolitan streets of France or the historical location of Italy and Greece. You see this sunny and exciting places as a chance for a completely different way of life, one that you cannot accomplish in the UK. But when you look outside and see London you feel like a move into the EU will never happen and is nothing but a pipe dream. However we at FinsburyParkRemovals.co.uk are in the business of making dreams come true and we want to make your international move a reality.

We are a dedicated removal service based in Finsbury Park and we have the knowledge and resources to assist your move into the EU. You may think a such a move would be full of hard work and stress and you'd be correct but that's only if you don't talk to us. Give us a call on FinsburyParkRemovals.co.uk and immediately we can start giving you advice on how to go about a foreign move. We'll let you know everything you have to do and how we can help do it. Tell us what you need us to do and we'll give you a free quote of our services.

If you've already picked your new home then you should visit I several times. First hand experience of the area can determine if it's right for you. Get to know the area so there are no nasty surprises once you've settle down. Meet your neighbours who'll help give you a lay of the land as well as be potential new friends. Make sure you know what you're doing for work and if there are school nearby for your children. Once this is all settled and you've made up your mind get in touch with us and we'll help you with the next steps.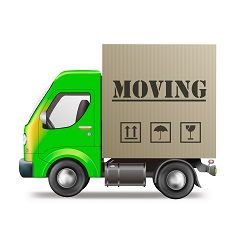 We can help you to fill out and send off all the appropriate paperwork you'll have to complete. You will need to consider local laws and insurance as well as register with the local authorities so that when you settle in your new home everything is in order. Then we can help you with the physical side. At your old home, we'll do everything possible to sort out all your packing. As you're moving to a new country you'll not want to leave anything behind or be without in your new home so our expert staff will package everything in protective materials and containers and load them onto transport. If it's a TV or a bed, we'll make sure we protect it and get it to your new homeland. Whether by air or sea, we'll have everything at your new address when you arrive and can even unpack and set everything up for you. If you don't want us to do this we can keep everything in a secure storage facility were you can house your belongings for as long as you want with the knowledge that they are safe. As soon as you need them give us a call and we'll bring them straight to you.

Once you arrive in your new county we'll finalise any existing paperwork and customs checks. Our staff are highly trained and experienced and we have people in our employ who can speak the local language so everything will be arranged properly and nothing left out or misunderstood. Then we will take you directly to your new home and make your dream come true.