Finsbury Park Removals Storage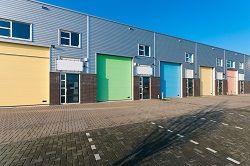 Everyone likes to stay one step ahead. Whether it's insurance, medicine or umbrellas we have them all to prepare for when something goes wrong. We feel safer and can rest easier knowing that if the worse should happen we're ready to deal with it. This is an approach that we at FinsburyParkRemovals.co.uk like to take. When you're moving home we want to have as much support for you so that if something doesn't go to plan then we can come in sort everything out and we can do this by offering storage facilities.

When you call us we'll start by getting information on your move; where you are going, whether it's a business or residential, what and how much you need moving and so on. The more we know the better we can help you because we know what services to provide and then we can give you a quote at a price that can't be beat. The first service we usually provide is packing. We'll organise and make an record of all your things then supply packing such as bubble wrap and polystyrene that can help to secure your belongings, then we bring out a variety of containers so that no matter what you're moving we'll have a suitable box for it. Then our experienced and polite staff will load your goods onto transport that we can provide and take them to your new home of office.

However, something may go to plan. What if your new address is smaller than your previous one so you can't fit all you possessions in? What if you can't move in immedietly? What happens if you choose to want to move in gradually, rather than having to sort everything out straight away. What if you want to just reduce clutter? Well you can relax knowing that our storage facilities can take care of all of these problems.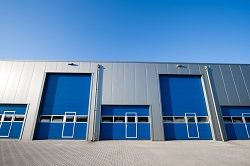 We can take as little or as much of your belongings as you'd like and we can stow anything no matter what the size, if it's a couple of boxes of clothes or large pieces of furniture we can take care of it. There are no time limits on how long we keep hold of your goods whether if it's a few days or a few months. Your items are always there for you, so you have access to them seven days a week. Give us a call and we can bring them straight to you so you will never be without.

We take the safety of your things very seriously. If anything were to happen to them we would be severely disappointed to lose your trust and so we take a large number of precautions so that nothing goes awry. Our team will move your things directly from your address to our storage areas so you will always know where your items are. When they arrive we take a thorough inventory of everything you give to us to ensure that nothing is lost. We then put everything protective wrapping to help shield it from anything from liquids and dirt. Everything is carefully placed in the container so that nothing is crushed, boxes won't tumble over and any liquids are kept separate from everything else. The facility itself has numerous security devices in place that will prevent unsolicited individuals from getting access. The area itself is also patrolled and has cameras in place so no one other than yourself and our staff (with your permission) will handle your belongings.

So call us now 020 8746 4348 and help you with all your storage needs.